Nothing is visibly happening on the terraza redecoration front. However, a lot is going on in my head. That's the way I work, I think and think, nothing goes on paper, it just percolates in head and then I have at it.
Right now the plan is to remove stuff from the space. I am relocating the little love seat to the sala. The tub chair either to the sala or our bedroom. They are going to be replaced with colonial rocking chairs, which I have to first send out to have caned. The caning needs to be redone every few years because nothing lasts long in the heat here.
The fabric that I chose to tie everything together, was gone when I went to buy it. Someone bought the whole bolt! Fortunately, BK thought that we should check out Asis. I love the home dec fabrics at Assis, but the ones I really like tend to be around $300 to $400 mxn a meter, even at 280 cm wide that is not in my budget.
I found a much more upscale fabric at Assis. The photos and color chips are from the inside so you can really see the colors, it is 280 cm wide and was on clearance for around $80.00 mxn a meter. I also found some burnt orange to go with it.
The first photo is of the wrong side, which really shows the colors. I ran it through the Sherwin Williams' Chip It! but the background came out more lilac than cream.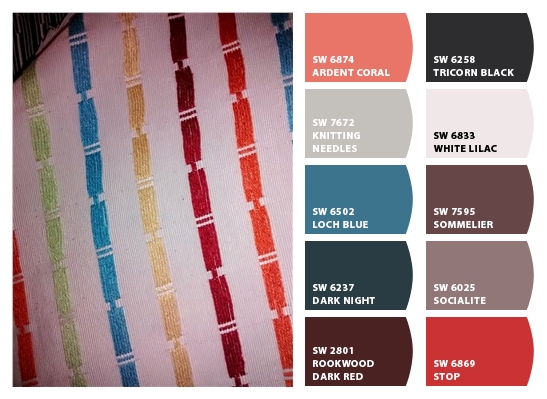 Here is the right side, also chipped. It came out a touch green.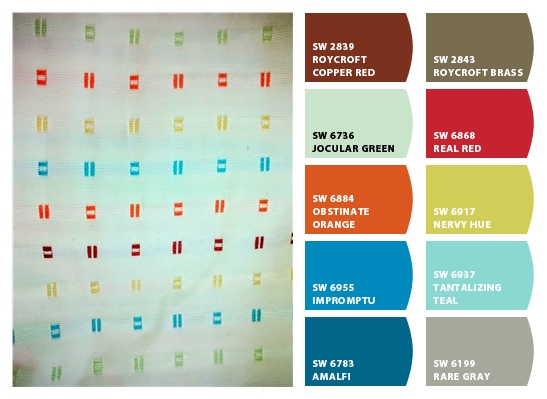 Finally, the burnt orange and the patterned fabric. This came out a tad pink.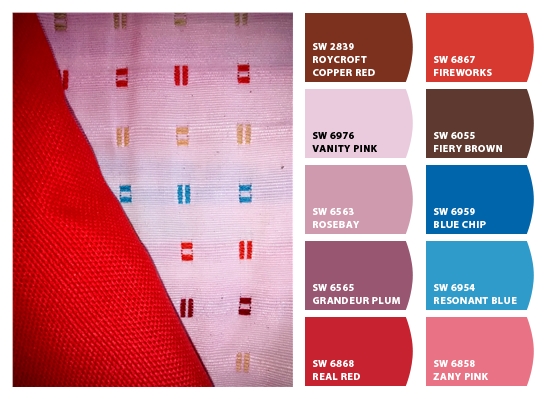 So that's it for today. I'll have more as I get things moved around and refurbished.